Mission Accomplished!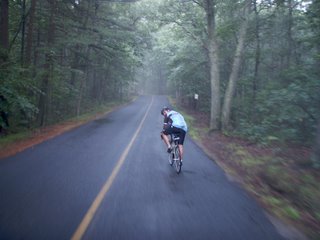 Rolling through the hills of CT
I just wanted to thank everyone for your overwhelming generosity and support in making the
Tri-Stare trek
bike ride happen. This past Sunday, after cycling 270 miles through the beautiful countryside's of MA, CT and NY, we all crossed the finish line with lots of cheering and emotion. One of the riders who has ALS, Darryl Goss, even finished the entire ride, making it all the more worthwhile.
In total, the 150 cyclist raised $300,000+ during this fund raising event but this is just a drop in the bucket to the funding that will be needed to find a cure for this terrible disease. If you haven't done so already I ask you to give what you can by
clicking here
. Every little bit helps.

I posted a few photos to share the experience and you can view them by
clicking here.
Thanks again to everyone for making this possible!!
Pete