Home Sweet Home!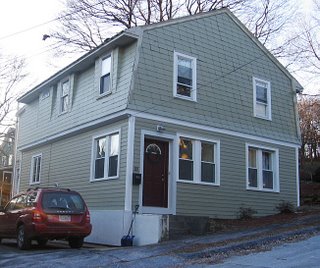 Well, after nearly 8 months of demolition and reconstruction, we are now living comfortably in our new home! The first floor is completely finished and the second floor still needs some drywall and paint, but we will take our time with that.
The renovations included all new wiring, heating pipes, walls, insulation, framing, AV and network cables, plumbing, a two-story addition and much more. It was a HUGE job but because family and friends helped out we were able to complete 80% ourselves and save a small fortune.
To see the photos of before, demo, construction and after
just click here
. Visitors are always welcome!
Love,
Steph and Pete